Many popular internet radios use the reciva.com web management portal. Reciva allows you to add our custom Calm Radio's custom URLs into the reciva.com MY STREAMS menu, which in turn will then appear on your internet radio.
Setup Instructions
Here is how to install Calm Radio's custom member URLs on your Satechi device:
Step 1
First, register an account with Reciva.com
Next, visit the My Account menu on the CalmRadio.com website.
Select My Internet Radio URLs option from the side left menu
Select View Full Table
Choose either Port 80 URLs (preferred) or Direct URLs and look for your Internet Radio's brand name
Download or email the URLs you will need to enter into your favorites of your internet radio's Reciva.com account.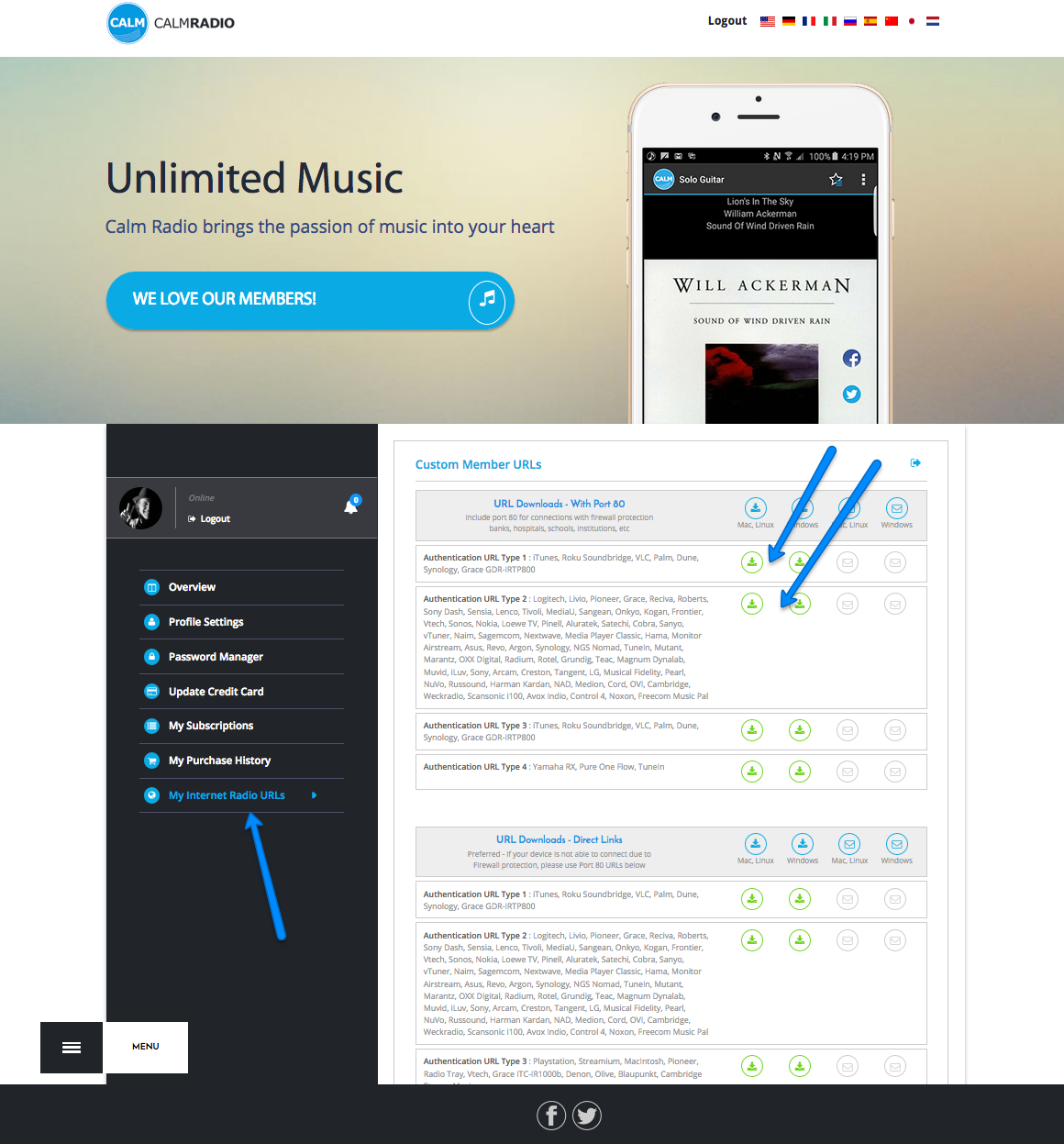 Step 2
On Reciva.com, register your radio. Click Manage my Radios
Enter the registration code of your radio. See your owner's manual for information on how to get the registration code for your radio.
Step 3
Next, click the Manage my Stuff button, then select the My Streams menu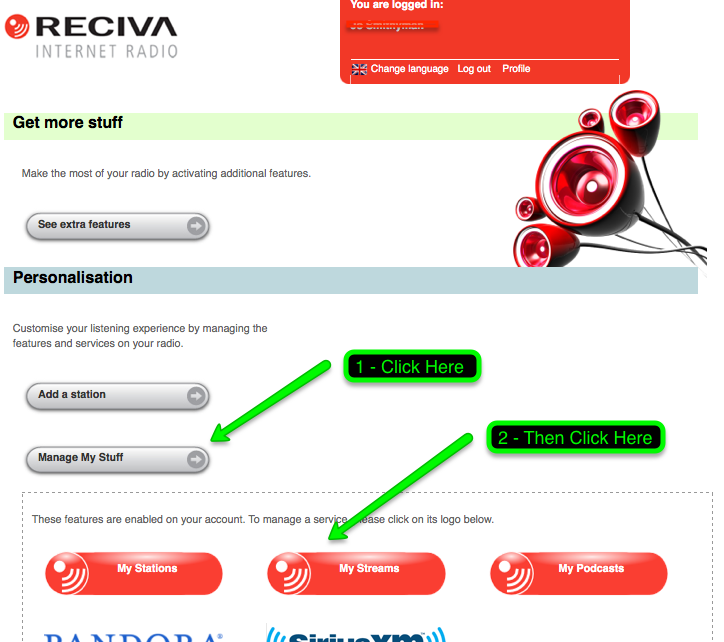 Step 4
In the box named Stream Name, enter the name of the channel you want to add. For example...Solo Piano and Guitar.
Select "Save"
From the My Streams list on the left, select that same name stream Solo Piano & Guitar, you will now add the URL in the next step
In the box named Stream Address - URL carefully copy and paste the URL we sent you by email. You can use the High, Med or Low. Low will be the most reliable on your wireless radio.
Select "Save"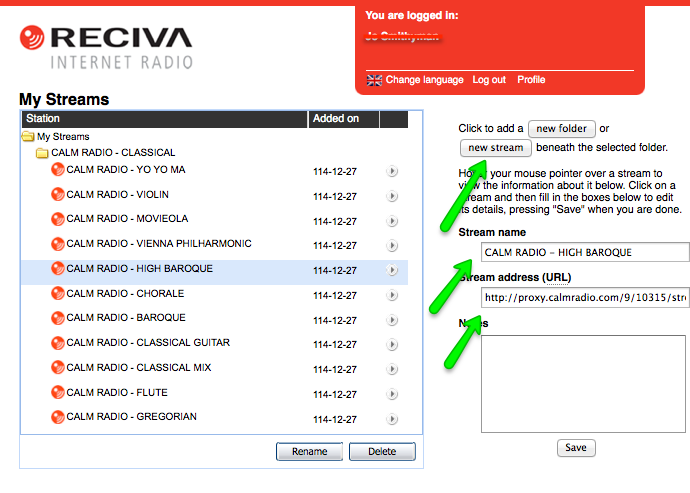 Step 5
Next, on your internet radio:
Select My Stuff
Select My Streams
Unplug your radio's power and wait 5 seconds then plug in again, so that the My Streams menu appears. This is a one-time requirement
Once your radio has reconnected to the internet, enter the My Stuff menu, then enter the My Streams menu
Look for Calm Radio
Reciva Tips: Try creating folders on your Channel List on Reciva.com. Then drag channels into the folder. This is a great way of sorting your channels according to Categories.