Using Calm Radio with iTunes or WMP
Purchase your commercial-free Calm Radio membership. look for the Go Premium icon on the right side of our player module
After the purchase of your membership, make sure you are logged in on our website
1 - Look for the iTunes / WMP icon on the right side of the player module
2 - On the next page, choose any category then any channel
3 - Select either iTunes or Windows Media Player then select High Medium or Low audio quality
4 - Select "Open with" then select "iTunes"
5 - Your new channel will appear in iTunes under the "Internet Songs" playlist on left
Troubleshooting
In iTunes, Your New Track Title Only Shows as "Stream Name"
iTunes has a bug! After loading your iTunes tracks from our website into your itunes, your new loaded channel displays only as "Stream Name".
To correct this error:
simply select and highlight the channel with your mouse,
Open the iTunes "File" menu...
Go down to "Get Info" Select that option
Hit Ok
The track name will appear with the correct channel name
Alternate Quicker Method
Select the channel that is named "Stream"
Type Command "I" (MAC) or "Control "I" (PC")
Click "OK"
iTunes Does Not Open Automatically
MAC Users
When you choose iTunes, a file is downloaded in your "Downloads" folder called a .pls file. It might look something like "Calm Radio Solo Piano.pls"
The easy solution is:
Go into your "Downloads" folder, and look one of these files...
Then click once on the file to select it
press "Command I" on your keyboard...
then choose "Open With"
Click the dropdown menu under "Open With" and then select iTunes (probably under "Other"
Lastly make sure you click "Change All" to make sure all similar .pls files on your computer will open correctly.
You will only have to do this procedure once.
PC Users
Sometimes, if you have iTunes installed on your PC, you might need to make a small setting change for it to work as an audio player. If you don't have iTunes installed on your PC, you can download it free and install easily and automatically. Get iTunes here.
If you are on a PC computer, you might need to make a setting change in your "Default Programs", which is located in your "Start Menu" on the right side.
Windows 7 Users
In your "Start Menu", look for "Default Programs"
Click "Set your default programs"
Select "iTunes"
If you want to make iTunes your default media player, then select "Set this program as default"
If you would like to keep using Windows Media Player but would like to also use iTunes, then select only "Choose defaults for this program"
On the left-hand side under the heading "Extensions"...near the bottom, look for ".pls Winamp playlist file". Check this and then "Save" on the lower right of the window.
Windows XP Users
In your "Start Menu", look for "Set program access and defaults"
Click "Set your default programs"
Select "Non-microsoft"
Look for "Media Player"
Select "iTunes"
Hit "Save" and wait until it completes.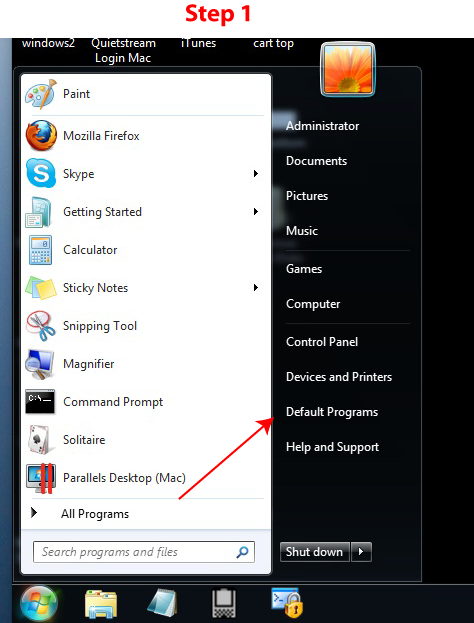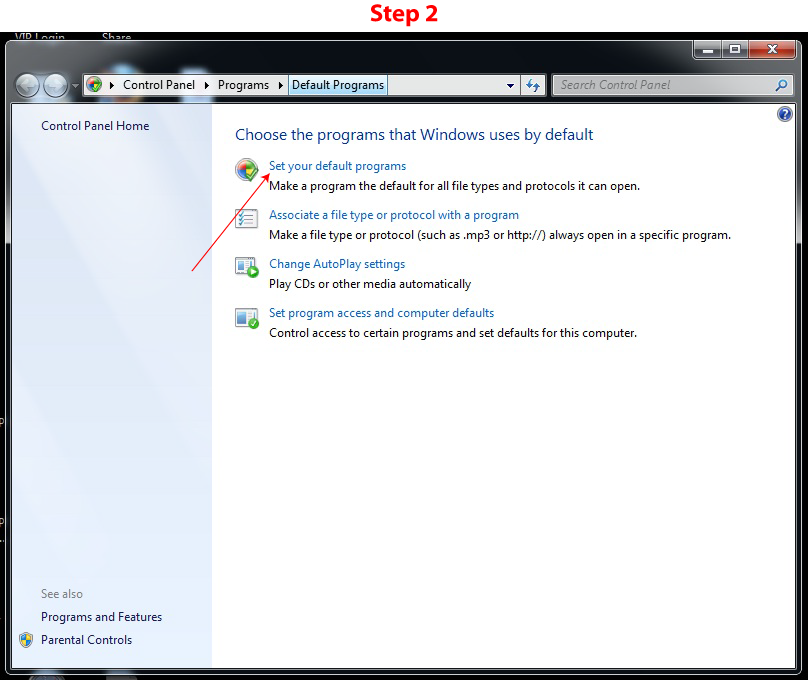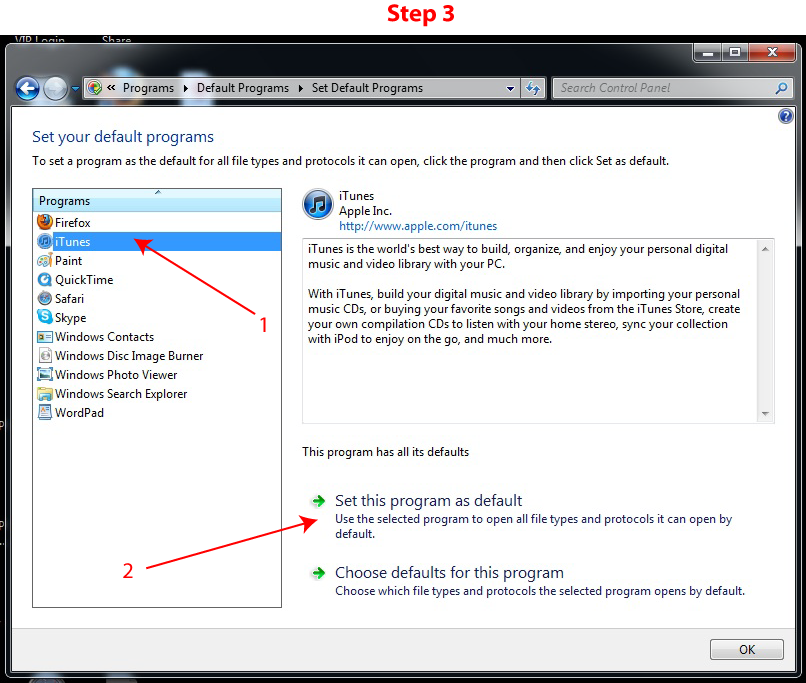 iTunes Rebuffering / Stopping
Sometimes iTunes will rebuffer and briefly drop out and in other cases stop completely and look stuck. iTunes playing is not ideal for streaming and this will happen more frequently the higher the audio quality of the stream is. This can also happen quicker on computers with low system resources like small RAM memory installed and/or older slower CPUs.
Forum links: https://discussions.apple.com/thread/4835416?start=0&tstart=0
If you are experiencing rebuffering, simply delete your iTunes Calm radio channel and reload from our website using a slower audio speed when you first select the channel. Instead of using HIGH setting, try choosing LOW speed.
Also check your internet speed here: http://speedtest.net. To listen to Calm Radio seamlessly and without the music cutting out, ideally, you should have 5 Meg download speed or greater. Nowadays, 10 Meg is a normal "Medium" download speed. Some Calm Radio listeners have download speed up to 50 Meg. Because the cost of having high-speed internet has dropped dramatically over the last few years, it is more affordable than ever and we highly recommend upgrading your internet speed to as fast as possible.
Are you on a wireless or WiFi connection? Depending on the distance, the strength of the wireless modem, that may slow your signal down. Move your computer or internet radio closer to your wireless modem.