许多主流网络收音机使用smartradio.frontier-nuvola.net管理接口。以下是将CalmRadio自定义高清音质非商业性的 Url 添加到 smartradio.frontier-nuvola.net "我添加的站点" 菜单,然后同步并自动出现在你的收音机上的一种简单方法。
安装说明
这里是如何将我们自定义的CalmRadio会员Url添加到smartradio.frontier-nuvola.net的启用设备上︰
第 1 步
访问smartradio.frontier-nuvola.net并选择"管理我的最爱">"注册"来注册免费帐户。如果你已有帐号,请直接登录。
选择"连接新设备"来连接你的设备。
第2步
点击你的个人资料图片
点击"我的帐户"
向下滚动到"网路电台 URL's"
点击"查看完整表格"
寻找"URL下载 - 直接链接"
点击"身份验证URL类型2"旁边的绿色圆圈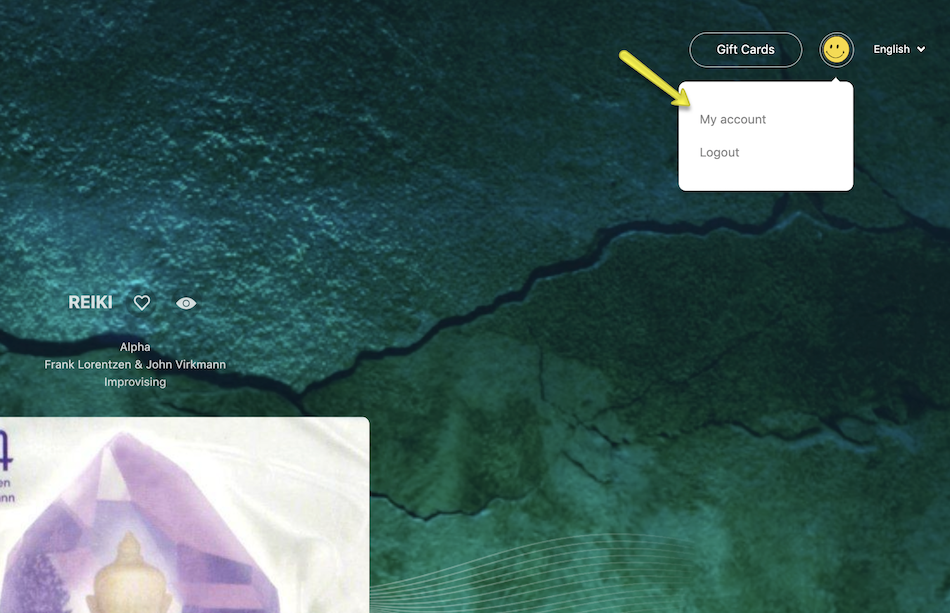 第三步
Open the list of channels that you've just downloaded and search for a Calm Radio channels you wish to add to your radio (e.g. "Harp")
Select your desired audio quality and carefully copy the associated URL (make sure it begins with "http" and ends with "==")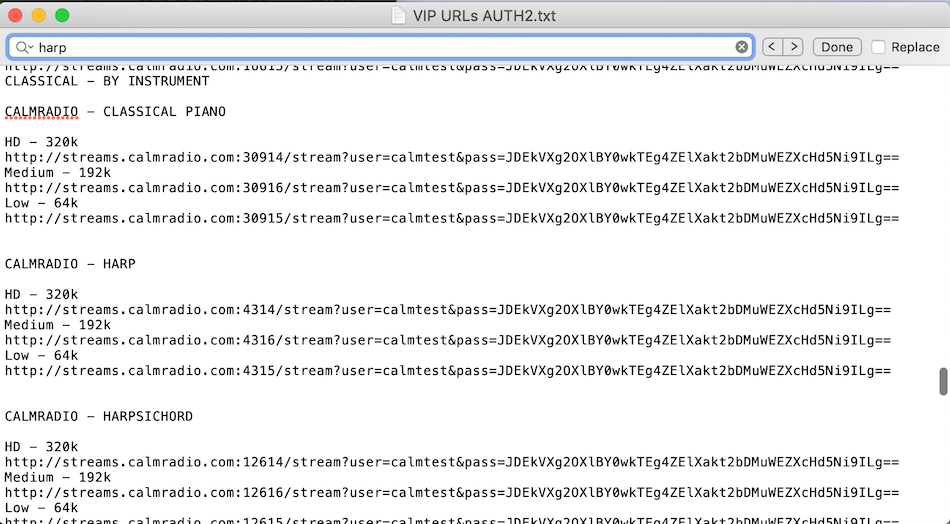 第四步
Back at the smartradio.frontier-nuvola.net website, select "Favorites" > "Personal Streams" > "+ Personal Stream"
Fill in the Station Title (e.g. Calm Radio - Harp) and carefully paste the URL that you've copied from your channel list into the "URL" field. (Remember to copy and paste the entire URL from "http" to "=="
Press "Save Personal Stream"
You will now be able to access the channels you've programmed on your internet radio. The channels are typically located in the "Internet Radio" > " My Added Stations" menu.