Unroll Your Mat Outside and Try These New Yoga Trends
Stand up paddleboarding yoga
Stand-up paddle boarding (or SUP) has exploded in popularity over the last decade. SUP rentals are available in and around beaches, bays and inland lakes. Stand-up paddle boards are long, wide, thick surfboards used with a long paddle. Longer, wider boards make it easier for beginners to hop on to and maintain their balance.
It's this new challenge of balance that is appealing to many yogis of all skill levels! SUP yoga classes are cropping up in waterfront communities all over the country. The focus of SUP yoga practice is finding balance and centering oneself in an unfamiliar environment. The water is continuously moving, your board is unstable, and you must flow slowly from one pose to another, or risk tipping yourself into the water.
Sud Salutations
With craft breweries popping up in cities and towns all across the country, owners are looking for creative ways to bring new customers into their space. Welcoming to new and experienced yogis, a beer yoga class is typically slow and casual. Calming yoga music is played to focus and quiet the mind. Beer is typically consumed once the class comes to an end; a flight or a pint is included in the price of the class. Try yoga in a new space and enjoy a selection of one-off, small batch suds at your local craft brewery this summer!
Cidery
Wineries and cideries have also started offering yoga classes on site. Shiny Apple Cider in Niagara-on-the-Lake, Ontario, Canada has a series of one-hour baby goat yoga classes throughout the summer. Participants are lead through a 30-minute gentle yoga practice outside, followed by a half hour of baby goat cuddles. A cider flight tasting caps off the evening.
Yoga with Animals
Yoga studios are partnering with pet rescue shelters, local hobby farms, and animal sanctuaries to incorporate a yoga practice with an up-close experience with some four-legged friends. Some of the more common classes bring in puppies, cats, bunnies, or goats, but we've even seen yoga with llamas, snakes, and even on horses!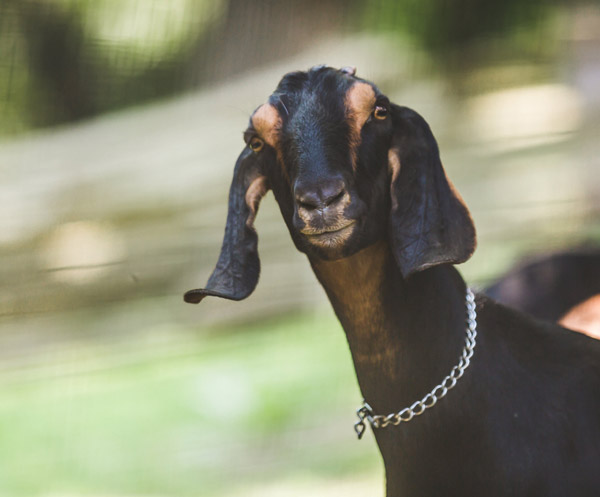 When you decide to practice yoga with animals, it's important to temper your expectations. If you think that you will enjoy a quiet, zen, focused practice - think again. As adorable, cuddly and cute as these little critters can be, the reality is that they are, in fact, animals. Goats have been known to chew and pull out long hair, puppies will lick any face that is near the ground, and any barnyard animal can relieve itself anywhere at any time. But with an open heart to new experiences, it's truly a unique feeling. It is a sheer delight to have a bunny curl up in your lap during easy seated pose (sukhasana), a goat hop up on your back during downward-facing dog (adho mukha svanasana), or to come nose-to-nose with a kitten as you rest into savasana. The relaxing yoga music on our channel YOGA RETREAT calms and soothes every soul sharing the space.
Yoga After Dark
Something is so deeply spiritual about practicing yoga under the stars. A warm, still summer night is a beautiful setting for an hour of yoga: connecting your breathing with the meditation music, feeling your back body melt into the earth, letting the gentle twinkling light of the stars fall into your eyes. Yoga instructors have led classes under the Northern Lights, by a full moon, during the summer solstice or while observing a meteor shower. A dreamy channel like KUNDALINI sets the tone for an ethereal practice under a blanket of stars.
Invigorate Your Practice
While not everyone has access to goats, most of us can benefit from unrolling our mats outside for a new yoga experience this summer. Challenge your core and try a balance sequence at the beach. Take a few moments in your backyard at sunset to end your day with a calming practice filled with gratitude. Stream one of our many MEDITATION music channels like DRONES and connect with nature, animals, the water, the earth.
Add a Little Calming Music to Your Summer
Calm Radio has over 1000 channels, many of which are focused purely on your overall health and wellness. Visit our Channel Guide to explore and find a channel to add to your summer yoga routine.