Our Calm Radio Android app is available from the Google Play Store free of charge, and is available for smartphones and tablets running OS 4.4.4 and higher.
Open the Play Store app on your device and search "Calm Radio". Download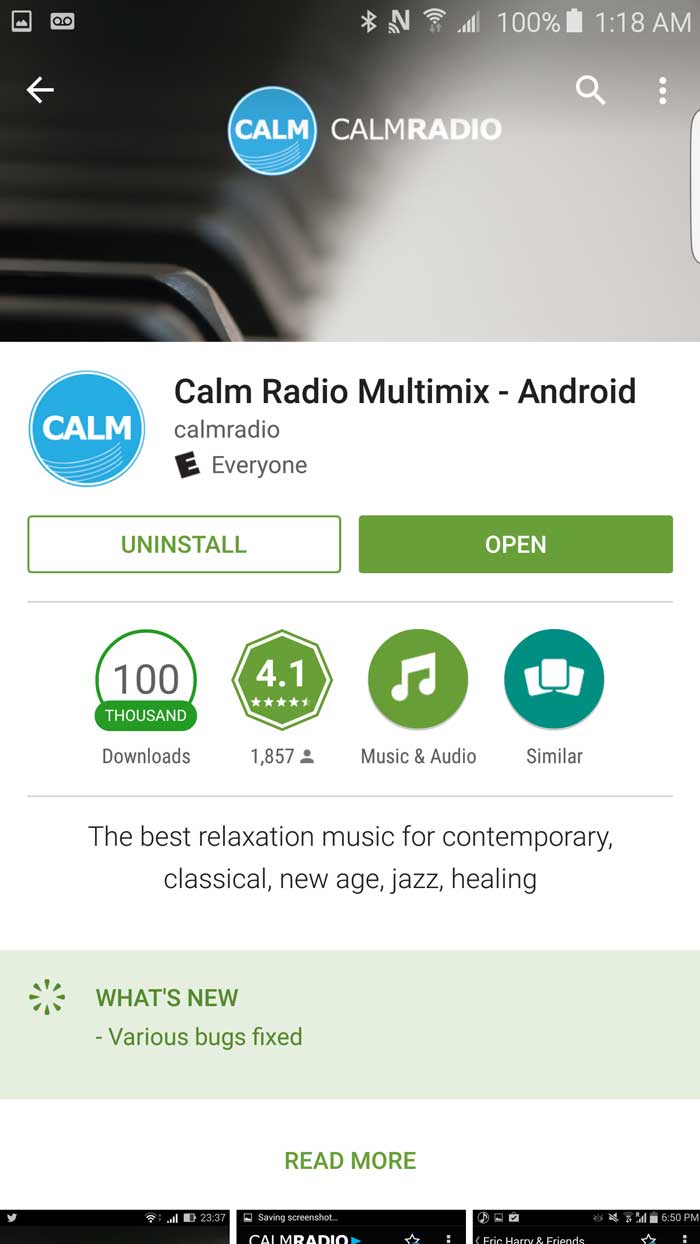 Adding Nature Sound Layers
Calm Radio's Android app for both handheld and tablet devices features our patented Multimixing capability.
To add a nature sound layer, simply use the "+" icon at the bottom of the device screen.
Select any music or Nature Sound channel.
To adjust the volume of either channel, simply select the Volume icon.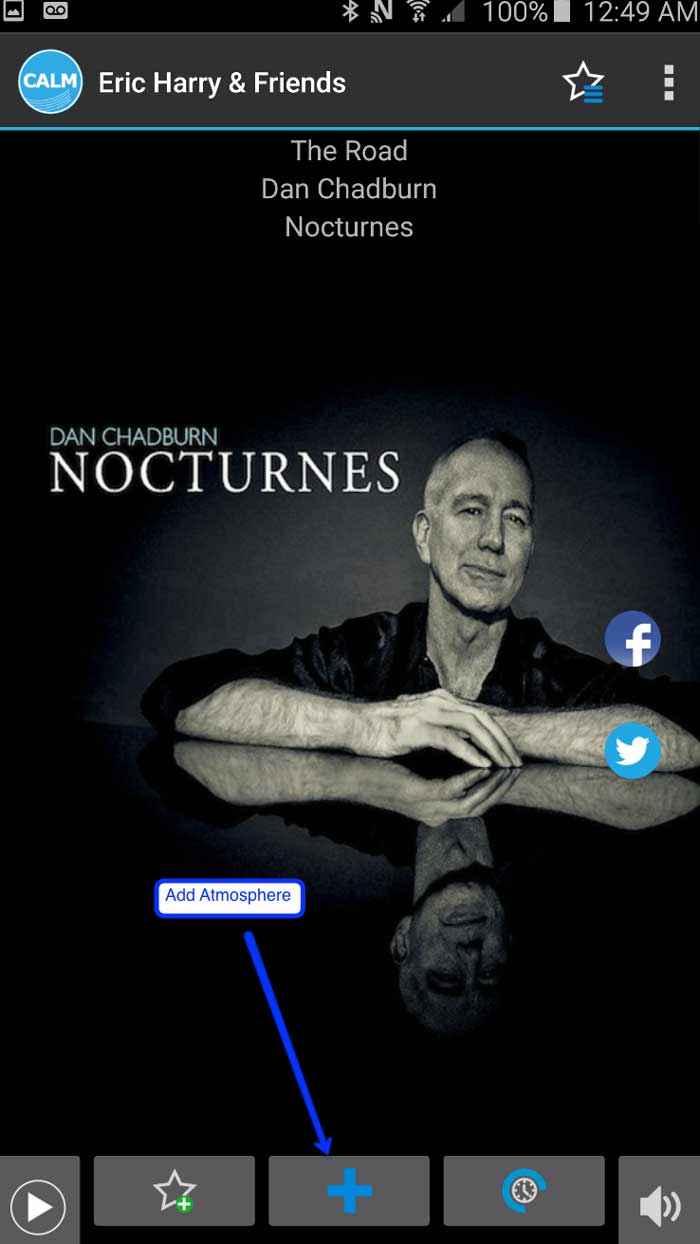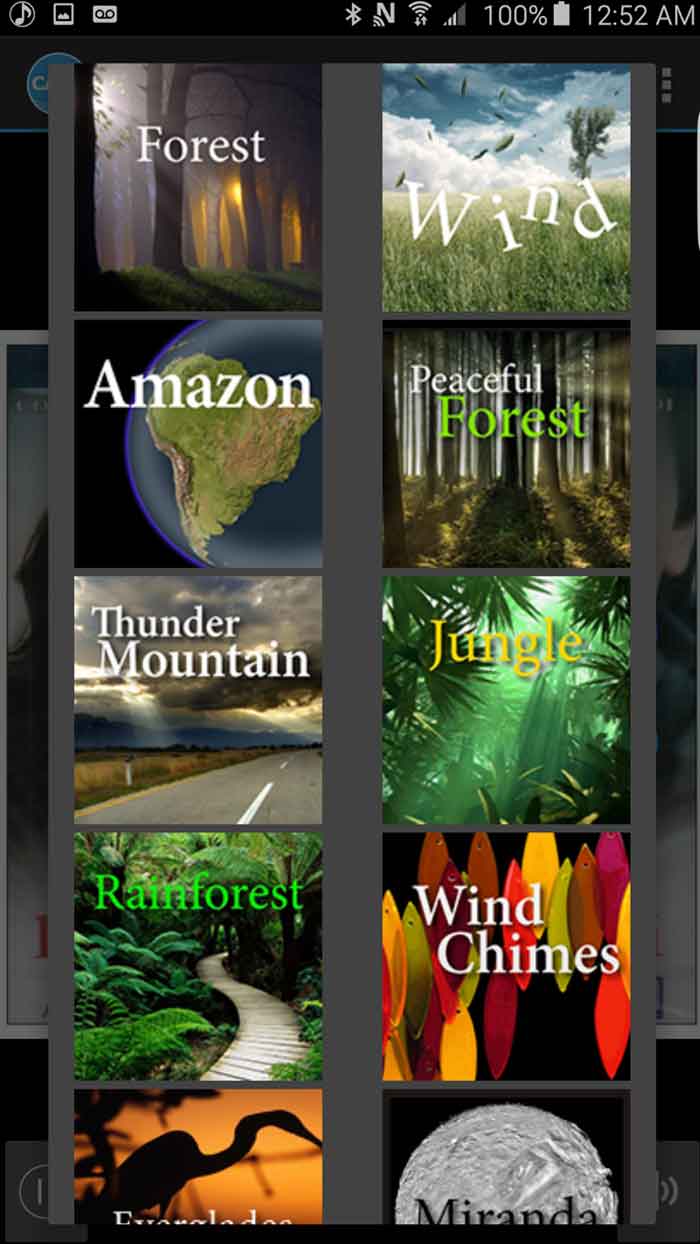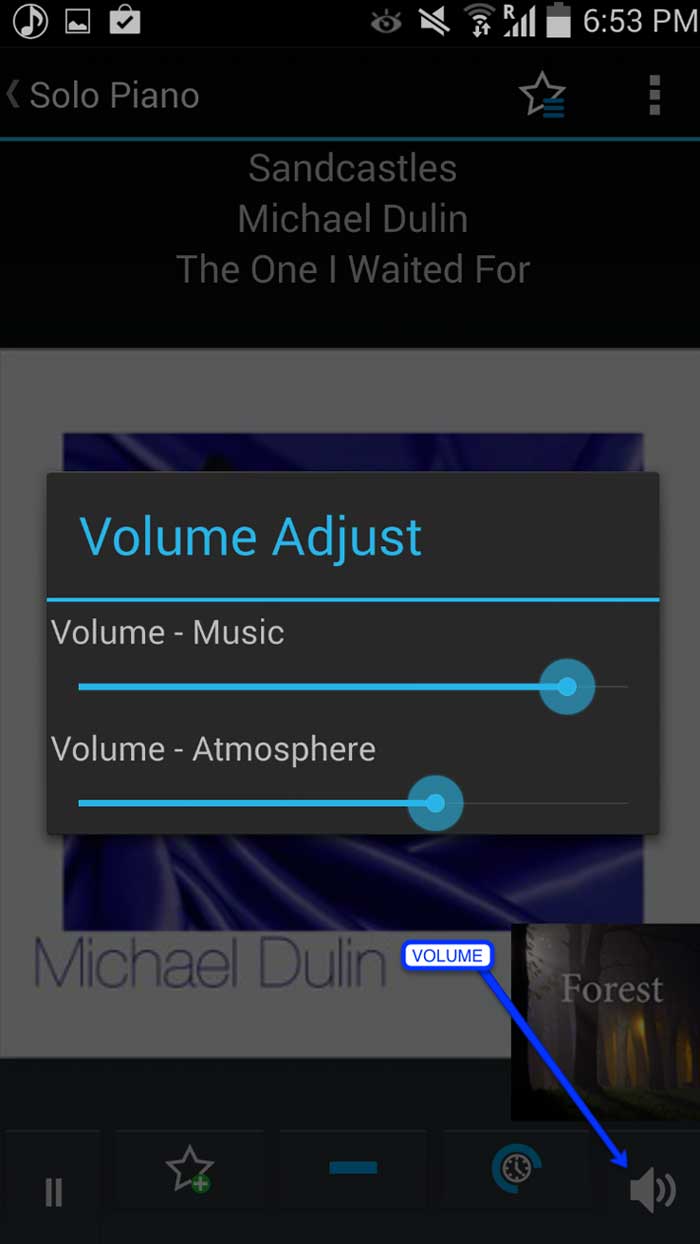 Chromecast
Calm Radio's Android app for both handheld and tablet devices are programmed Chromecast-ready. Complete with stunning landscape videos, listening to Calm Radio is another dimension.
Once your TV is equipped with a Chromecast dongle, it's as easy as selecting the Chromecast broadcast icon at the top of our app.
More Chromecast installation and usage instructions here.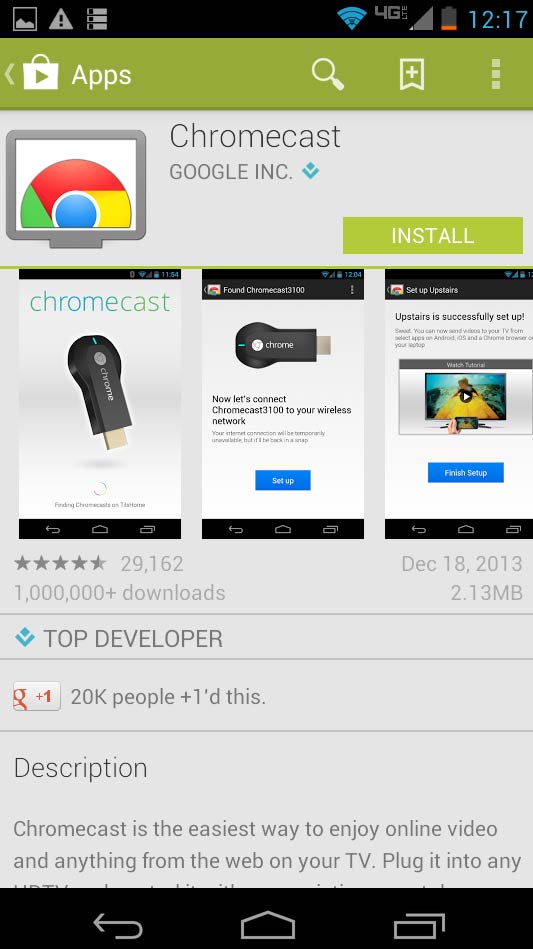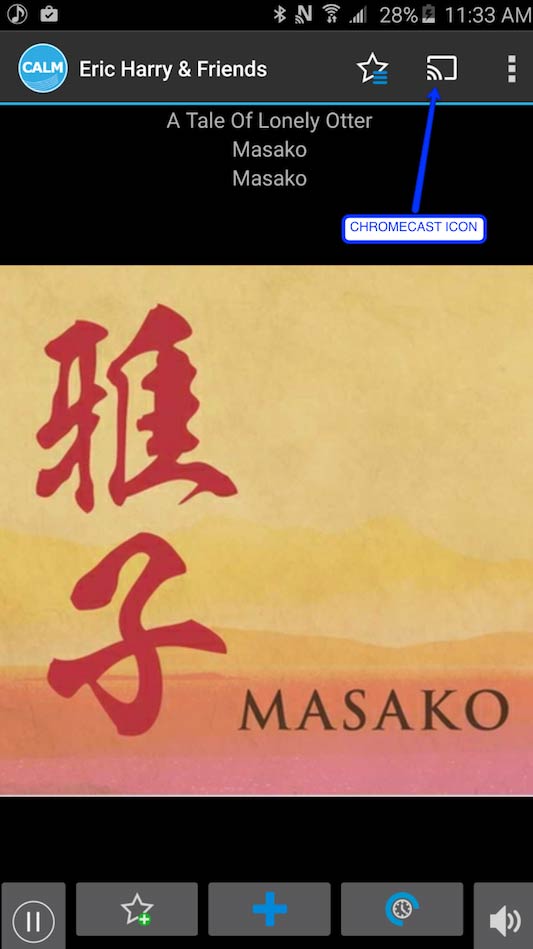 Troubleshooting
Stream Dropouts
If your device is losing connectivity due to either:
inconsistent or slow wifi / data
mobile signal is switching between towers
mobile data is switching between 3G and 4G
We highly recommend you enter the Calm Radio app's Settings menu and reduce the audio quality setting to either Normal or Mobile.
Settings Menu
The Calm Radio Android app's Settings menu comprises of these functions:
Stream speed
This switchable setting changes the bitrate and bandwidth of the chosen music or Nature Sound channel. If you experience stream dropouts while driving for example, you might try and change this setting to "Mobile". Please experiment to find which setting is best for you according to your internet download speed.
WiFi-only or Any Network
When Wifi-only is selected, the app will only stream using the nearest available WiFi signal, and will never use your phone or tablet's data. If Any Network is selected, then either WiFi or your device's data will be accessed, with a priority given to WiFi.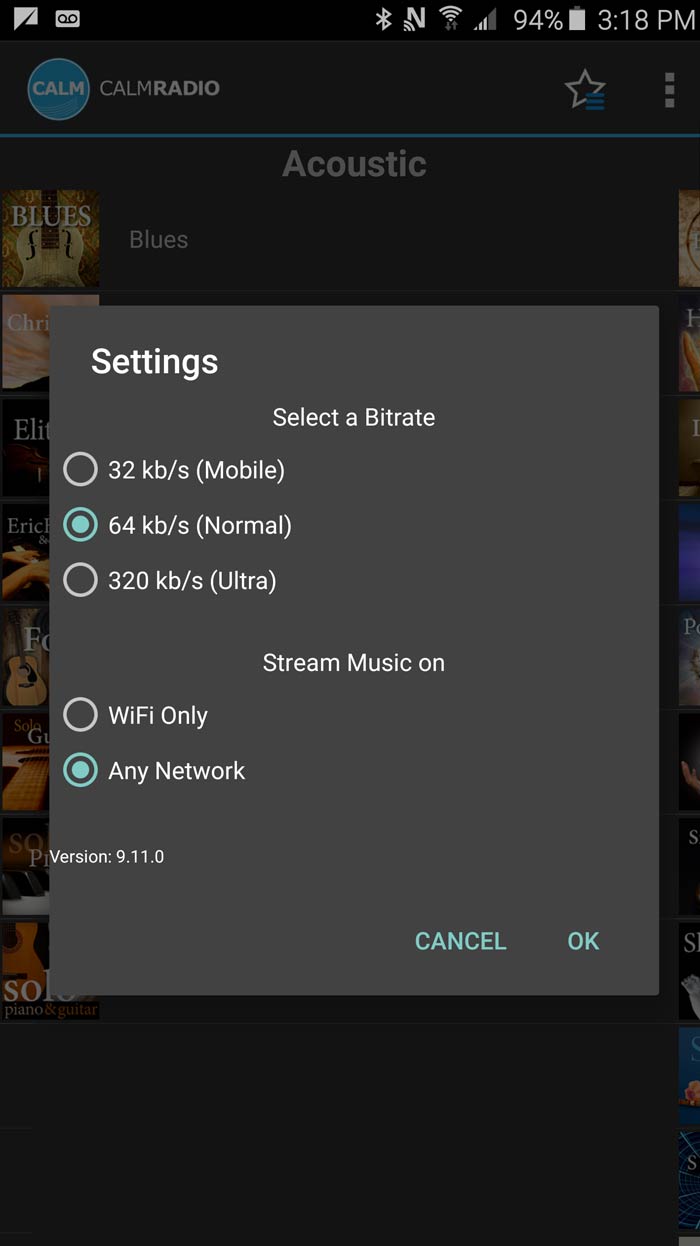 Re-installing Your App
It may be necessary occasionally to re-install your Calm Radio Android app. To re-install your app:
Delete the Calm Radio app by opening your phone's Settings app
Look for "Application Manager"
Look for Calm Radio
Select "Uninstall"
Visit the Play Store app on your device, and search for "Calm Radio"
Closing Background Apps
Your device may have too many applications open in the background memory which can cause your device to stall or slow down resulting in poor performance. Close as many apps as possible if your device response is slow.
View Open Apps. Double-click on the left of the Home button to reveal your open apps. This will reveal all the application you have previously opened.
Close an app. You can remove individual applications from the background memory, or select "Close All" to remove all open applications from memory. This is a safe procedure and will not result in losing installed apps.