The design behind all my latest Apple apps feature our advanced Multimix technology and include background videos not found anywhere.
Setting Up Calm Radio on Apple TV 4
Calm Radio is very proud to announce our Apple TV 4 app for members and free users.
Our Apple TV 4 app features all the same amazing Multimix technology found on our website player with over 300 music and Nature Sound channels.
To add our Calm Radio Apple TV 4 app
Simply click the App Store icon displayed on your Apple TV screen
Search Calm Radio then install
If you are a member, don't forget to log in in the Settings menu of our app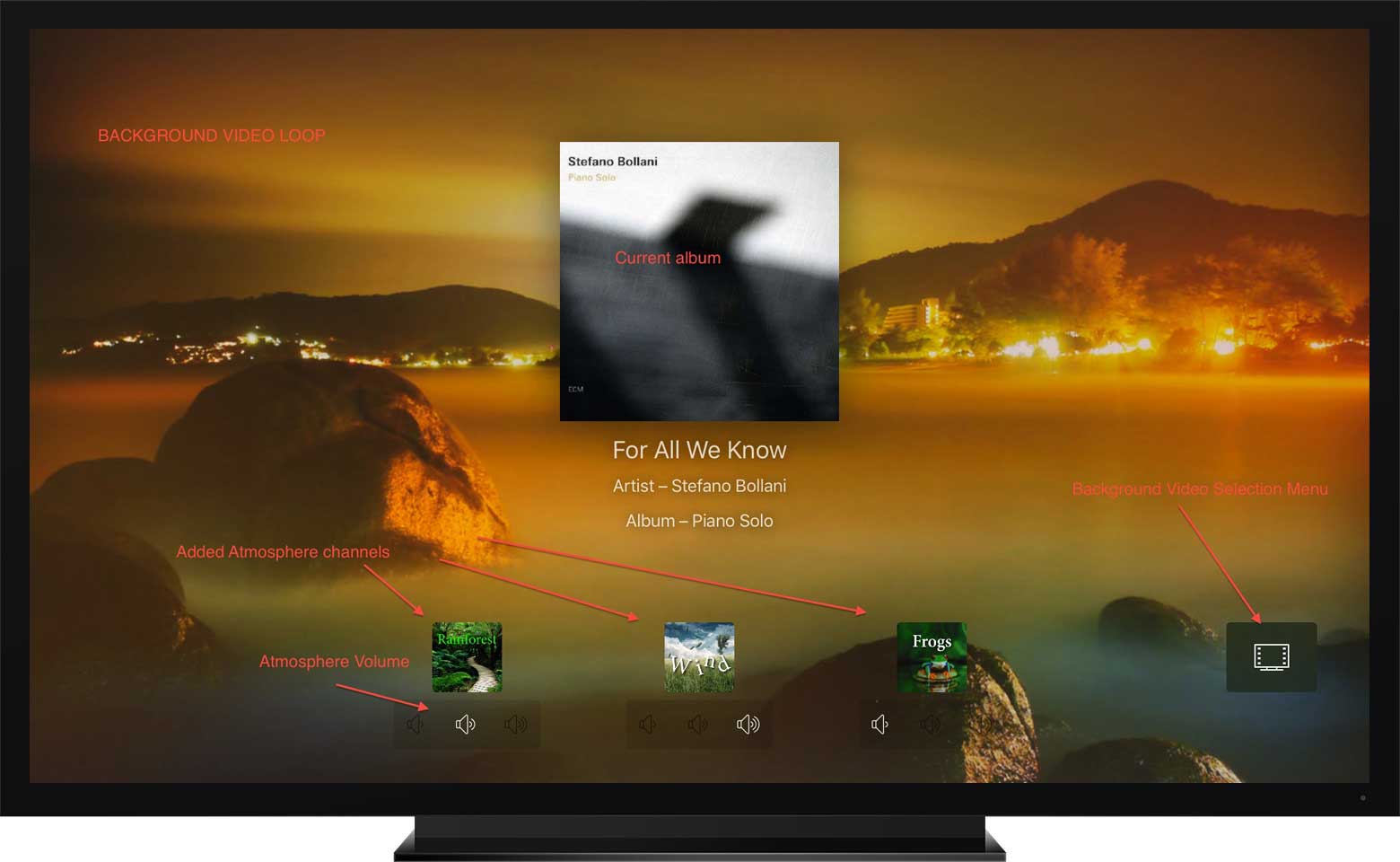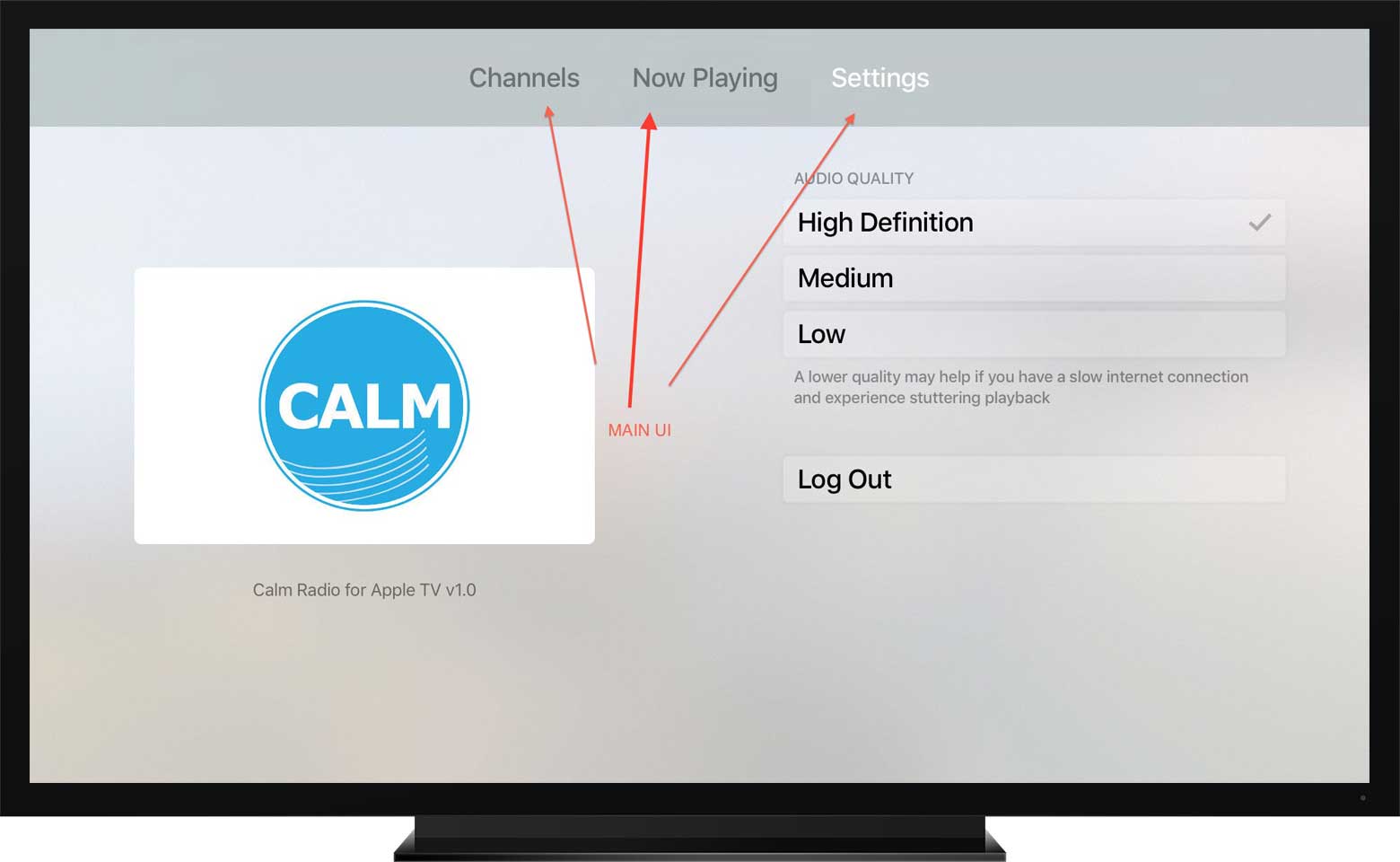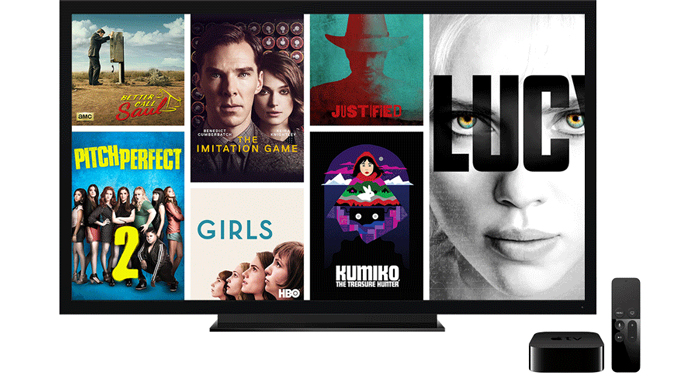 To get started with your Apple TV (4th generation), follow these easy steps.
Before you begin
Get connected: Plug your Apple TV into power and connect to your television with HDMI.
If you plan to use Ethernet, connect your Apple TV to your router with an Ethernet cable.
Wait for a setup screen to appear. When asked, press to click the Touch surface of your remote.
If prompted, bring your remote closer to your Apple TV. For a remote that still won't connect, press and hold the Menu and Volume Up buttons for two seconds.
Press to click the Touch surface of your remote to choose your language and country or region.
Then choose one of two ways to finish the process: Select Set Up with Device to transfer settings from your iOS device to your Apple TV (like login information for iTunes, iCloud, Game Center, and Wi-Fi). Select Set Up Manually to enter this information with the onscreen keyboard and your remote.
Set up your Apple TV with your iOS device
Before you continue, make sure that you have iOS 9.1 or later.
After you select Set Up with Device, follow the onscreen steps: Unlock your iOS device, check that Bluetooth is on, and set your device next to your Apple TV.
Wait until a message on your iOS device asks to set up your Apple TV, then tap Continue. If the message doesn't appear, lock your device and unlock it. Set it beside your Apple TV again and wait for the message.
Follow the remaining steps on your iOS device. Then finish the onscreen steps on your Apple TV.
Now you can enjoy your Apple TV. Remember to go to the App Store to download and set up your Calm Radio app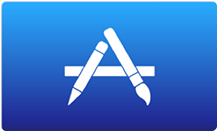 Set up your Apple TV manually
After you select Set Up Manually, choose your Wi-Fi network and enter your password.
Wait for your Apple TV to activate. Then enter your Apple ID and password and select Continue. If necessary, select Use different Apple IDs for iTunes and iCloud. You can also select Skip this Step to sign in later.
If asked, choose a device to send a verification code to. Then enter the code on your Apple TV.
Finish the onscreen steps to decide on options like Location Services, Siri, screensavers, and analytics sharing.
Helpful Tips and Tricks YouTube Videos