Many popular internet radios use the radioportal.ruarkaudio.com web management portal. This is an easy method to add Calm Radio's custom HD sound-quality commercial-free URLs into the radioportal.ruarkaudio.com MY ADDED STATIONS menu, which will then synchronize and automatically show up on your radio.
Setup Instructions
Here is how to add our custom Calm Radio member URLs to radioportal.ruarkaudio.com on your Ruark device:
Step 1
Visit the My Account menu on the CalmRadio.com website.
Choose "My Internet Radio URLs" option from the side left menu
Select View Full Table.
Choose either Port 80 URLs (preferred) or Direct URLs and look for your Internet Radio's brand name
Download or email the URLs you will need to enter into your favorites of your internet radio's radioportal.ruarkaudio.com account.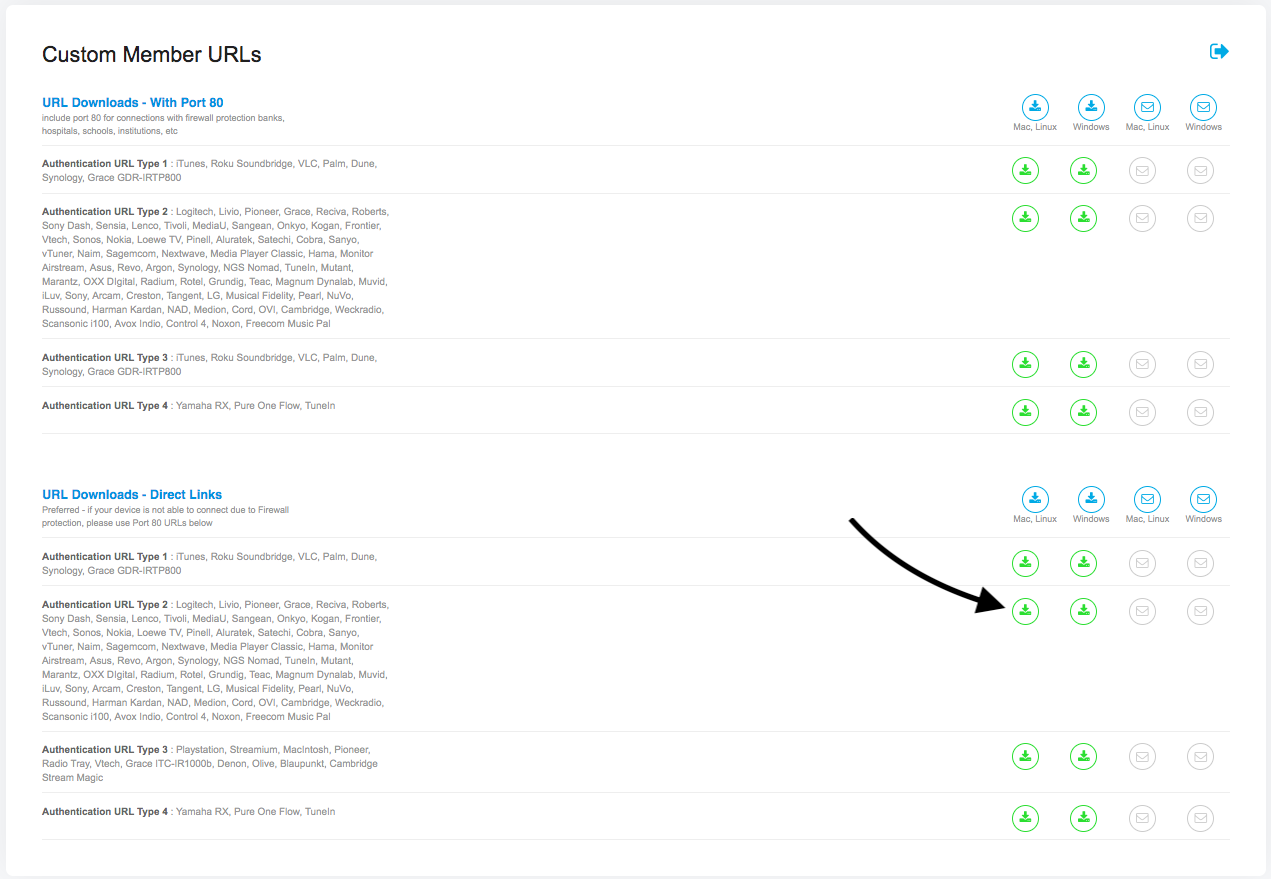 Step 2
Next, register for an account at radioportal.ruarkaudio.com.
One of the first input fields required to create your account will be your radio Access Code (see below)
From your radio, you will need the access code located at Internet Radio Mode --> Browse Station Lists--> Help --> Get Access Code.
Write the Access Code down.
Go the new account you created on the radioportal.ruarkaudio.com website, then enter your Access Code, Email Address, New Password, and Radio Model in the fields provided.
Select "Register".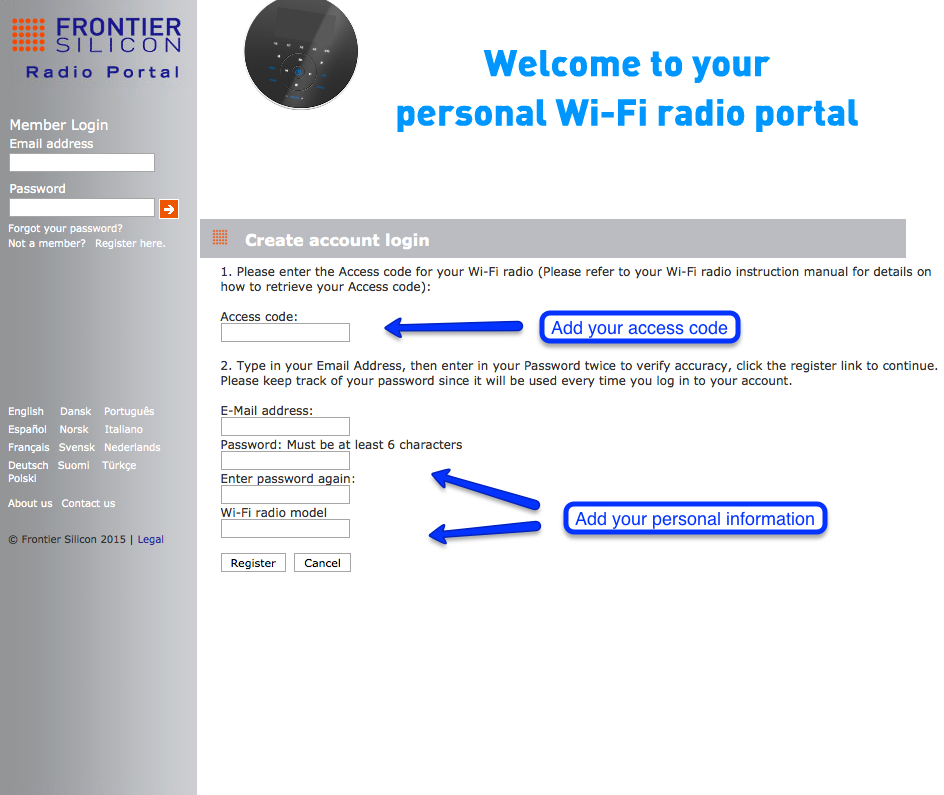 Step 3
Once your account has been created, login to your radioportal.ruarkaudio.com using your email address and password
Next, Select the "My Added Stations" menu under the "My Account" menu.
Select "Add Another Station"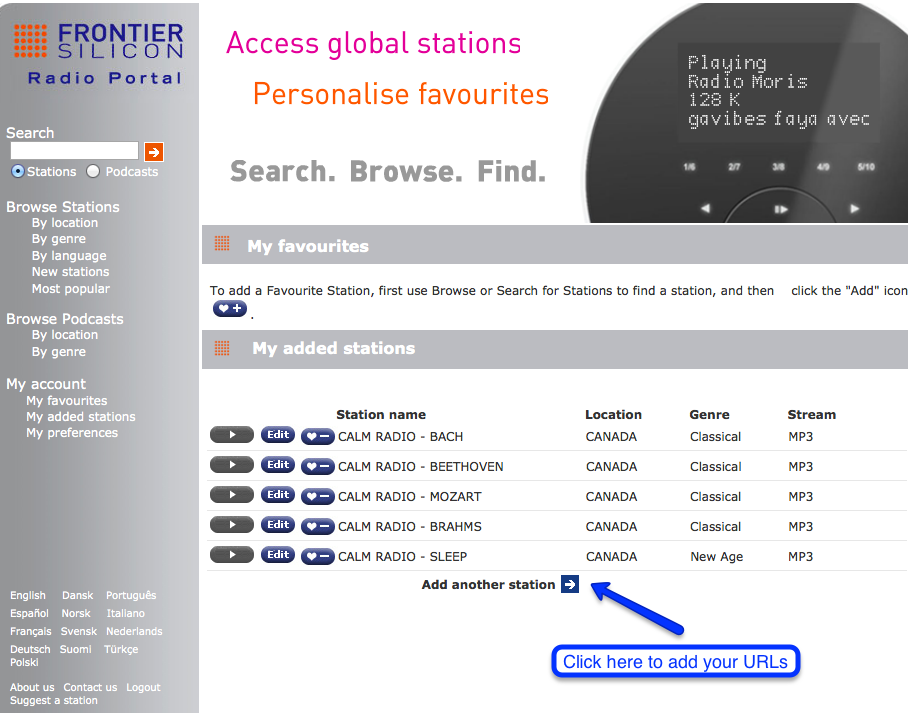 Step 4
In the "Station Name" box, name the channel...for example..Calm Radio - Solo Piano
In the "Station URL" box, paste your Calm Radio URL
In the "Location" box, add Canada
In the "Genre" box, you can add a category, like Acoustic, or Classical etc...
Select "Type" box as "MP3"
Finally, select the blue arrow to save your channel
On your radio, you will now be able to find your new station under 'MY ADDED STATIONS'